Lake Superior Signature Stone Therapy
Special stones unique to Lake Superior direct therapeutic heat deeper into your tissues melting away tension. Combined with essential oils this treatment is relaxing and warming during our Wisconsin winters.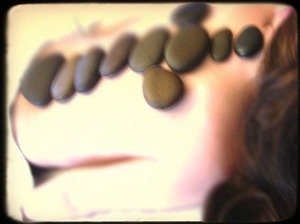 Enhance your massage session by adding deep therapeutic heat of Lake Superior basalt stones to any massage.